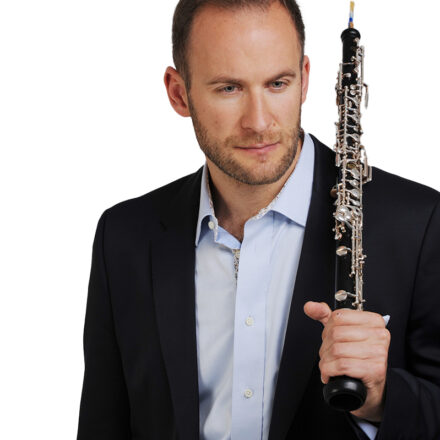 6/6/2023 from 19:30
The Large Hall of Žofín
Vilém Veverka
---
Program:
Joseph Haydn

Symphony in B flat major "La Reine", Hob. I:85

Wolfgang Amadeus Mozart

Concerto for Oboe and Orchestra in C major, K. 314

Richard Strauss

Concerto for Oboe and Small Orchestra in D major

Wolfgang Amadeus Mozart

Sperai vicino il lido, Aria K. 368
---
Vilém Veverka, oboe, Czechia
Patrik Sedlář, deputy concertmaster
Vilém Veverka
Vilém Veverka is one of the Czech Republic's most respected interpreters. A graduate of the Prague Conservatory and Prague's Academy of Performing Arts, he also attended a number of courses by French oboist Jean-Louis Capezzali. His involvement in the Gustav Mahler Youth Orchestra was a key spur to his artistic development, as were his subsequent studies under leading German oboist Dominik Wollenweber at Berlin's Hochschule für Musik Hanns Eisler. 
A two-year stint with the Berlin Philharmonic greatly benefitted his professional development. His journey culminated with triumph in one of the most prestigious oboe competitions, the Sony Music Foundation (Tokyo, 2003). 
His repertoire includes pieces in all styles, from Baroque to contemporary. 
In September 2015 he brought out his third solo album on Suprahon, of concertos by Bach, Vivaldi and Telemann, which he recorded exclusively with Ensemble 18+.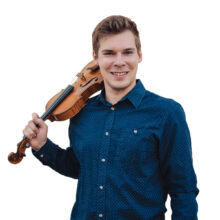 Patrik Sedlář
Patrik Sedlář studied violin at the P. J. Vejvanovského Conservatory in the class of Prof. Jaroslav Krátký between 2009-2015. He regularly participates in violin competitions – in 2011, at the Josef Muzika International Competition in Nová Paka he received an honorable mention and a year later the 3rd prize. In 2018, he received an honorable mention at the Bohuslav Martinů competition in Prague. Since 2011 he has regularly attended Master Classes of Prof. Bohuslav Matoušek in whose class he studied at the Academy of Performing Arts in Prague. In 2013 and 2015, he received a scholarship of the Czech Music Fund Foundation for the Support of Czech Modern Music. In September 2015, he performed as soloist with Moravian Philharmonic at Kroměříž Music Summer festival. In 2018-2019, he completed one-year of study at Universität für Musik und darstellende Kunst Wien with the concertmaster of Wiener Symphoniker Jan Pospíchal. He is a member of the Errai piano trio, which regularly performs in the Czech Republic, Germany and Turkey. In 2018, trio won 2nd place at the Bohuslav Martinů competition in Prague, and in 2019 they performed solo with the North Bohemian Philharmonic in Teplice.