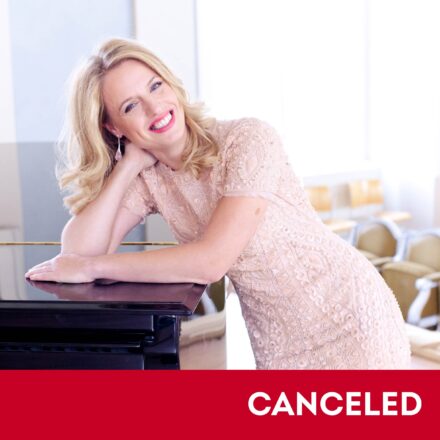 22/2/2023 from 19:30
Concert Hall of Sts. Simon & Jude
Veronika Böhmová
---
Program:
Antonín Dvořák

Nocturne in B major

Felix Mendelssohn-Bartholdy

String Symphony No. 12 in G minor

Fryderyk Chopin

Concerto for Piano and Orchestra No. 1 in E minor
---
Veronika Böhmová, piano, Czechia
Leoš Čepický, deputy concertmaster
Dear audience, friends of the PKO Orchestra,
I want to apologize for the fact that we had to cancel some concerts from the second part of the 2022/23 season.
Unfortunately, several facts forced us to this unhappy situation.
The promises of politicians, which unfortunately did not come true with the arrival of the new set after the elections.
Significant increase in the price of the venues where we held concerts, especially the venue in Žofín.
Decrease in viewership after Covid.
We offer the following options for canceled concerts
– You can exchange your ticket for another concert that we will be playing until the end of the 2022/23 season.
– They are 24/1/2023 Srdjan Vukasinović; 7/3/2023 Lubomír Brabec; 21/03/2023 Jiří Bárta; 13/06/2023 Eva Gevorgyan
– We will refund your money by the end of June 2023 at the latest.
I apologize once again for the trouble caused. We will try to compensate you for everything in the following season.
Sincerely and respectfully,
Vladimír Darjanin
Leoš Čepický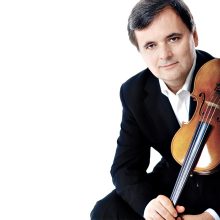 He graduated at the Conservatorium in Pardubice and at the Academy of Music Arts in Prague. He won many international competitions, e.g. in Zagreb (Croatia) and in Gorizia (Italy). He frequently gives solo recitals as well as concerts with orchestras, both in the Czech Republic and also abroad. To celebrate the 250th anniversary of J. S. Bach's death in 2000 he performed a series of concerts of all Bach's Sonatas and Partitas for violin solo at the Smetana's Festival in Litomyšl. In 2002 he made a Multisonic solo CD recording of Bach's Sonatas and Partitas. Since 2007 he works as a professor of violin at the Academy of Music Arts in Prague and in September 2010 he was appointed as a head of a string department of the Academy of Music in Prague. During his studies at AMU he became the first violinist of the Wihan Quartet and he still remains a member of this quartet. As a member of the Wihan Quartet he won the Prague Spring Award in 1988 and also the International Competition of the String Quartets in London in 1991. In 2008 – 2009 the Wihan Quartet performed all 16 Quartets of Ludwig van Beethoven. Leoš Čepický plays a violin from the workshop of violin master Jan B. Špidlen, copy of Guarneri del Gesù from 1741.