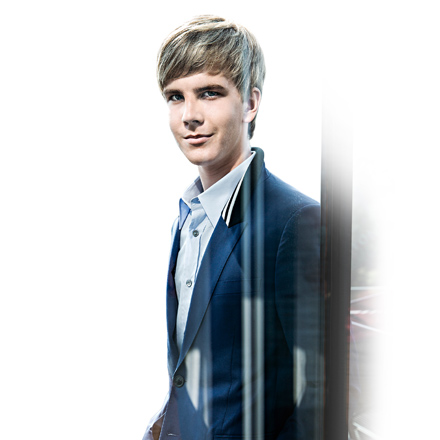 6/11/2019 from 7:30 pm
Concert Hall of Sts. Simon & Jude
Matyáš Novák
---
Program:
Jean-Baptiste Lully

Le triumphe de l´amour, Ballet Suite

Ferenc Liszt

Malediction

Wolfgang Amadeus Mozart

Concerto No. 14 in E-flat major for Piano and Orchestra
---
Matyáš Novák, piano
Leoš Čepický, concertmaster
Matyáš Novák
Matyas Novak (born on June 20, 1998), a winner of a range of national and international competitions, has made a name for himself as one of the most promising pianists of his time through his extraordinary harmonic expression, vast repertoire and unique way of key-stroking.
Matyas began to play the piano at the age of five. He graduated from the Pardubice Conservatoire, where he studied in the class of prof. Jitka Fowler Fraňková. Currently he is attending the Academy of Performing Arts in Prague, specifically the class conducted by prof. Ivan Klánský. He is also a student at the renowned piano academy "Incontri col Maestro" in Imola, Italy, where he studied since 2013 with Vovka Ashkenazy, since 2017 he is studying with Boris Petrushansky.
Matyas is a winner of numerous piano competitions not only in the Czech Republic but also in Spain, Slovenia, Austria, Germany, Poland and USA and he is a proud member of PETROF Art Family. He gives several dozens of his own recitals every year around Europe and USA. In 2015 and 2016 he had also successful concert tours in China. He regularly cooperates with various Czech professional orchestras, is invited to national and international festivals and takes part in master classes given by the best artists of its field of study.
Matyas is a versatile artist, sougt-after chamber player and accompanist, a big expert and fan of rail transport, and a member of the Czech Breeders Association.
Leoš Čepický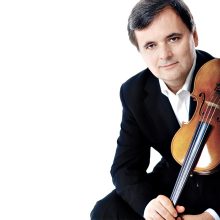 He graduated at the Conservatorium in Pardubice and at the Academy of Music Arts in Prague. He won many international competitions, e.g. in Zagreb (Croatia) and in Gorizia (Italy). He frequently gives solo recitals as well as concerts with orchestras, both in the Czech Republic and also abroad. To celebrate the 250th anniversary of J. S. Bach's death in 2000 he performed a series of concerts of all Bach's Sonatas and Partitas for violin solo at the Smetana's Festival in Litomyšl. In 2002 he made a Multisonic solo CD recording of Bach's Sonatas and Partitas. Since 2007 he works as a professor of violin at the Academy of Music Arts in Prague and in September 2010 he was appointed as a head of a string department of the Academy of Music in Prague. During his studies at AMU he became the first violinist of the Wihan Quartet and he still remains a member of this quartet. As a member of the Wihan Quartet he won the Prague Spring Award in 1988 and also the International Competition of the String Quartets in London in 1991. In 2008 – 2009 the Wihan Quartet performed all 16 Quartets of Ludwig van Beethoven. Leoš Čepický plays a violin from the workshop of violin master Jan B. Špidlen, copy of Guarneri del Gesù from 1741.