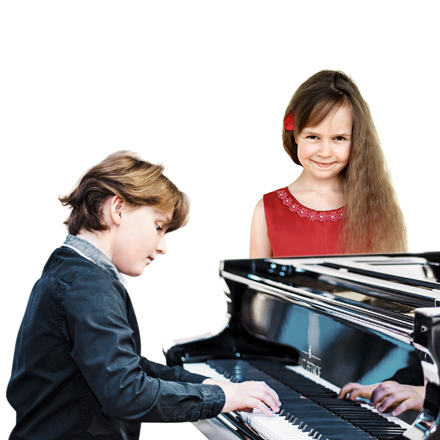 22/1/2020 from 7:30 pm
Concert Hall of Sts. Simon & Jude
Klára Gibišová, Jan Schulmeister
---
Program:
Jan Zach

Sinfonia in F

Joseph Haydn

Concerto in D major for Piano and Orchestra

Wolfgang Amadeus Mozart

Serenade No. 13 in G major "A Little Night Music"

Jan Zach

Sinfonia in A

Wolfgang Amadeus Mozart

Concerto No. 12 in A major for Piano and Orchestra
---
Klára Gibišová, piano
Jan Schulmeister, piano
Leoš Čepický, concertmaster
Klára Gibišová
Klára Gibišová began to show her unique talent when she was almost three years old. Since June 2014 under guidance of piano teacher Taťána Vejvodová she made her first concert appearances and succesfully attended first competitions. Now as a pupil of ZUŠ Ilja Hurnik, she collects mostly first prizes and awards for absolute winners. Among the most important national competitons are Young Pianists play Steinway&Sons, Prague Junior Note and Zlatý oříšek (Golden Nut). International are Mozart competition in Rome or Virtuosi per musica di pianoforte.
Klára is regularly invited to play various concerts and she already has an experience with live streaming, including show of Czech Radio Vltava "Telefonotéka" known for inviting well-known artists. She also appeared in TV news program "168 hodin" and of course in famous talk show "Show Jana Krause".
Jan Schulmeister
Leoš Čepický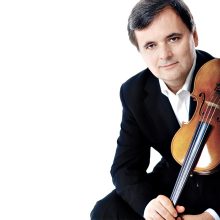 He graduated at the Conservatorium in Pardubice and at the Academy of Music Arts in Prague. He won many international competitions, e.g. in Zagreb (Croatia) and in Gorizia (Italy). He frequently gives solo recitals as well as concerts with orchestras, both in the Czech Republic and also abroad. To celebrate the 250th anniversary of J. S. Bach's death in 2000 he performed a series of concerts of all Bach's Sonatas and Partitas for violin solo at the Smetana's Festival in Litomyšl. In 2002 he made a Multisonic solo CD recording of Bach's Sonatas and Partitas. Since 2007 he works as a professor of violin at the Academy of Music Arts in Prague and in September 2010 he was appointed as a head of a string department of the Academy of Music in Prague. During his studies at AMU he became the first violinist of the Wihan Quartet and he still remains a member of this quartet. As a member of the Wihan Quartet he won the Prague Spring Award in 1988 and also the International Competition of the String Quartets in London in 1991. In 2008 – 2009 the Wihan Quartet performed all 16 Quartets of Ludwig van Beethoven. Leoš Čepický plays a violin from the workshop of violin master Jan B. Špidlen, copy of Guarneri del Gesù from 1741.