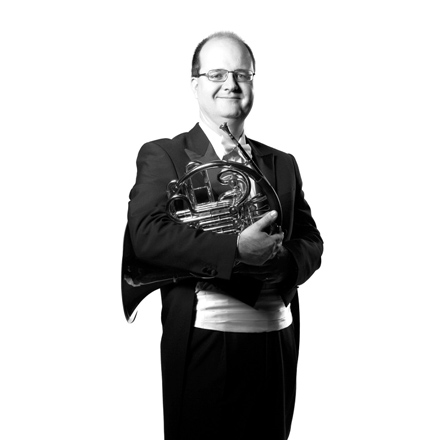 23/1/2019 from 7:30 pm
Concert Hall of Sts. Simon & Jude
Jan Vobořil
---
Program:
Wolfgang Amadeus Mozart

Divertimento in B-flat major

Wolfgang Amadeus Mozart

Concerto for French Horn and Orchestra No. 4 E-flat major

Wolfgang Amadeus Mozart

Adagio and Fugue c minor

Wolfgang Amadeus Mozart

Symphony No. 29 in A major
---
Jan Vobořil, French horn
Leoš Čepický, concertmaster
Jan Vobořil
Jan Vobořil a principal horn of the Czech Philharmony has been awarded many national (seven times laureat) and international competitions (Prague Spring, 1992 and Geneve, 1993). In 1991 he became a member of Youth Orchestra of Gustav Mahler under the supervision of Claude Abbada. In the same year he became a solo-horn player at the Brno Philharmony. Since 2005 he is a solo player of Solistes Européns Luxemburg Orchestra. He perfoms in the Czech Republic as well as abroad (Europe, Japan, USA). He cooperates with Czech Radio and TV, Supraphon, Octavia Records. He is a member of the Prague Philharmonia Wind Quintet and Czech Horn Quitet. He is regularly invited to perform in chamber orchestras and as a solo-hornist to prestigious foreign orchestras (Seoul Philharmonic Orchestra, NDR Hamburg, etc.).
Leoš Čepický
He graduated at the Conservatorium in Pardubice and at the Academy of Music Arts in Prague. He won many international competitions, e.g. in Zagreb (Croatia) and in Gorizia (Italy). He frequently gives solo recitals as well as concerts with orchestras, both in the Czech Republic and also abroad. To celebrate the 250th anniversary of J. S. Bach's death in 2000 he performed a series of concerts of all Bach's Sonatas and Partitas for violin solo at the Smetana's Festival in Litomyšl. In 2002 he made a Multisonic solo CD recording of Bach's Sonatas and Partitas. Since 2007 he works as a professor of violin at the Academy of Music Arts in Prague and in September 2010 he was appointed as a head of a string department of the Academy of Music in Prague. During his studies at AMU he became the first violinist of the Wihan Quartet and he still remains a member of this quartet. As a member of the Wihan Quartet he won the Prague Spring Award in 1988 and also the International Competition of the String Quartets in London in 1991. In 2008 – 2009 the Wihan Quartet performed all 16 Quartets of Ludwig van Beethoven. Leoš Čepický plays a violin from the workshop of violin master Jan B. Špinlen, copy of Guarneri el Gesu from 1741.