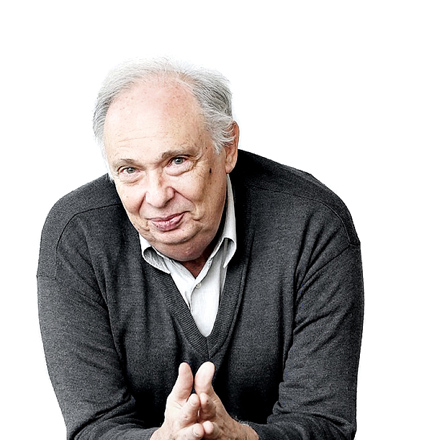 19/3/2019 from 7:30 pm
Dvořák's Hall Rudolfinum
Ivan Klánský
---
Program:
Ludwig van Beethoven

Creatures of Prometheus, Overture

Wolfgang Amadeus Mozart

Concerto for Piano and Orchestra No. 20 in D minor

Joseph Haydn

Symphony No. 94 in G major "Surprise"
---
Ivan Klánský, piano
Leoš Čepický, concertmaster
Ivan Klánský
Ivan Klánský is one of the most renowned Czech artists and professor with an international renomé. He made a debut while winning the International Piano Competition in Bolzano, in 1967, followed by further successes, for example in Naples (1968), Lepzig (1968), Barcelona (1970), Warsaw (1970). Ivan Klánský is an outstanding artist and his repertoire includes works from periods of baroque, classicism till contemporary music. He is not only an outstanding artists, but he also belongs to the favourite partner for chamber concerts. In 1986 he established the Guarneri Trio. In 1995-2000 he has recorded a complete piano compositions of Bedřich Smetana. Ivan Klánský works also as a teacher at the department of keyboard instruments at Academy of Music Arts in Prague, where he also in 1995-2000 worked as an leading manager. Nowadays, he is a dean at the Academy of Music Arts. Among his students we can mention Martin Kasík and Ivo Kahánek. Since 1991 he also worked as a teacher at the University of Music in Luzern. In 2007 he was awarded the Antonín Dvořák Prize and in 2018 he gained the Granate Star of Bohemian Heritage Fund.
Leoš Čepický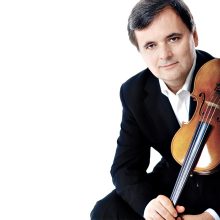 He graduated at the Conservatorium in Pardubice and at the Academy of Music Arts in Prague. He won many international competitions, e.g. in Zagreb (Croatia) and in Gorizia (Italy). He frequently gives solo recitals as well as concerts with orchestras, both in the Czech Republic and also abroad. To celebrate the 250th anniversary of J. S. Bach's death in 2000 he performed a series of concerts of all Bach's Sonatas and Partitas for violin solo at the Smetana's Festival in Litomyšl. In 2002 he made a Multisonic solo CD recording of Bach's Sonatas and Partitas. Since 2007 he works as a professor of violin at the Academy of Music Arts in Prague and in September 2010 he was appointed as a head of a string department of the Academy of Music in Prague. During his studies at AMU he became the first violinist of the Wihan Quartet and he still remains a member of this quartet. As a member of the Wihan Quartet he won the Prague Spring Award in 1988 and also the International Competition of the String Quartets in London in 1991. In 2008 – 2009 the Wihan Quartet performed all 16 Quartets of Ludwig van Beethoven. Leoš Čepický plays a violin from the workshop of violin master Jan B. Špidlen, copy of Guarneri del Gesù from 1741.