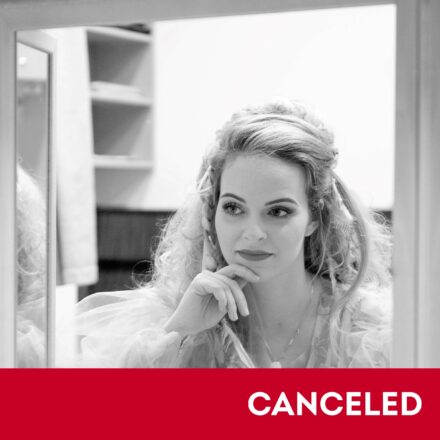 26/4/2023 from 19:30
Concert Hall of Sts. Simon & Jude
Doubravka Součková
---
Program:
Jean-Baptiste de Lully

Le triomphe de l´amour

Joseph Haydn

Arianna a Naxos

Arr. Craig Terry

Cabaret Songs

Louis Guglielmi

La vie en rose
---
Doubravka Součková, soprano, Czechia
Patrik Sedlář, deputy concertmaster
Dear audience, friends of the PKO Orchestra,
I want to apologize for the fact that we had to cancel some concerts from the second part of the 2022/23 season.
Unfortunately, several facts forced us to this unhappy situation.
The promises of politicians, which unfortunately did not come true with the arrival of the new set after the elections.
Significant increase in the price of the venues where we held concerts, especially the venue in Žofín.
Decrease in viewership after Covid.
We offer the following options for canceled concerts
– You can exchange your ticket for another concert that we will be playing until the end of the 2022/23 season.
– They are 24/1/2023 Srdjan Vukasinović; 7/3/2023 Lubomír Brabec; 21/03/2023 Jiří Bárta; 13/06/2023 Eva Gevorgyan
– We will refund your money by the end of June 2023 at the latest.
I apologize once again for the trouble caused. We will try to compensate you for everything in the following season.
Sincerely and respectfully,
Vladimír Darjanin
Doubravka Součková
Doubravka Součková belongs to the youngest generation of the Czech opera-singers who are representing themselves very significantly. They have all the premises – a strong vocal disposition, acting talent and very pleasant stage personality. In 2015 she graduated from the Brno Conservatory and in 2020 form the Janáček Academy of Music and Performing Arts under the leadership of the soprano Helena Kaupová. She attended masterclasses lead by Adam Plachetka, prof. Jürhen Hartfiel or Kateřina Kněžíková. She received several awards, for instance from the Competition of Conservatories in Pardubice, Olomouc Singing Competition or Antonín Dvořák International Singing Competition in Karlovy Vary. She sang the role of Ofelia in A. Thomas´s opera Hamlet, for which she was nominated to Thalia Award. Her repertoire includes singing works and main and supporting roles in operas by Mozart, Fibich, Verdi, Dvořák, Bizet, Martinů or Orff. She performs on stages in National Theatre in Prague, National Theatre in Brno or in Theater Krefeld in Germany. In this theatre season she has five premiers in Czech theatres. On 28th October 2021 she debuted with great success in the Jaroslav Křička´s opera Bílý pán in one of the leading roles. The journey of the young singer is developing in the right direction, both in the opera and concert repertoire.
Patrik Sedlář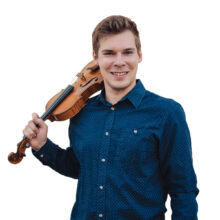 Patrik Sedlář studied at the P. J. Vejvanovského Conservatory in the class of Prof. Jaroslav Krátký between 2009-2015. Since 2011 he has regularly attended Master Classes of Prof. Bohuslav Matoušek in whose class he studied at Academy of Performing Arts in Prague.
In 2013 and 2015, he received a scholarship of the Czech Music Fund Foundation for the Support of Czech Modern Music. In 2017, he undertook Master Classes in Semmering, Austria with professors Vilmos Szabadi and Shmuel Ashkenazi. In 2018, he became a laureate of the Kroměříž Summer Music Academy under the direction of violin virtuosos Josef Špaček and Dalibor Karvay. In 2018 – 2019, he completed one-year of study at the University of Music and Performing Arts Vienna with the concertmaster Wiener Symphoniker Jan Pospíchal.
He also professes in chamber music – he is a member of the Errai piano trio, which regularly performs in the Czech Republic, Germany and Turkey. In 2018, trio won 2nd place at the Bohuslav Martinů competition in Prague, and in 2019 they performed solo with the North Bohemian Philharmonic in Teplice. Between 2020 – 2022 he was a member of the group of first violins of the orchestra of the National Theater in Prague, and since 2021 he has been working as concertmaster at the Moravian Philharmonic in Olomouc.