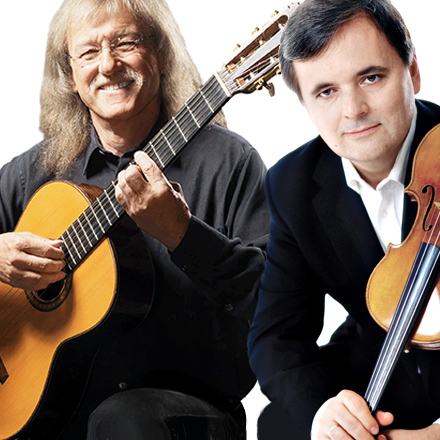 15/11/2018 from 7:30pm
Concert Hall of Sts. Simon & Jude
Concert for Prader-Willi Syndrom Association
---
Program:
Antonio Vivaldi

Concerto in D major for Guitar and Strings

Antonio Vivaldi

Concerto for Violin and Orchestra Op. 8 No. 2 "Summer"

Antonio Vivaldi

Concerto in D minor for Violin, Guitar and Strings

Antonín Dvořák

Serenade for Strings E major op. 22
---
Lubomír Brabec, guitar
Leoš Čepický, concertmaster
Lubomír Brabec
Guitarist Lubomír Brabec is undoubtedly one of today's top Czech performers. An important point in his career represents a year 1974 when he succeeded in the International guitar competition in Paris. In 1980 he received a scholarship by the British Government and continued in his studies at Royal Academy of Music and in world-renowned Early Music Centre. Lubomír Brabec has his own style and a varied repertoire. Frequently, he appears as a guest in a various TV shows and in radio studios. He cooperates with a number of prestigious orchestras, singers and soloist all around the world. He has also captivated a wide audience with his departures into the world of popular and jazz music. Nevertheless, the apex and cornerstone of his activities has always been a classical music. He is also famous for his unconventional traveling and sport activities. In 1997 he became the first musician in the world to perform a concert in Antarctica.
Leoš Čepický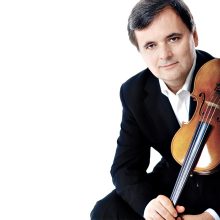 He graduated at the Conservatorium in Pardubice and at the Academy of Music Arts in Prague. He won many international competitions, e.g. in Zagreb (Croatia) and in Gorizia (Italy). He frequently gives solo recitals as well as concerts with orchestras, both in the Czech Republic and also abroad. To celebrate the 250th anniversary of J. S. Bach's death in 2000 he performed a series of concerts of all Bach's Sonatas and Partitas for violin solo at the Smetana's Festival in Litomyšl. In 2002 he made a Multisonic solo CD recording of Bach's Sonatas and Partitas. Since 2007 he works as a professor of violin at the Academy of Music Arts in Prague and in September 2010 he was appointed as a head of a string department of the Academy of Music in Prague. During his studies at AMU he became the first violinist of the Wihan Quartet and he still remains a member of this quartet. As a member of the Wihan Quartet he won the Prague Spring Award in 1988 and also the International Competition of the String Quartets in London in 1991. In 2008 – 2009 the Wihan Quartet performed all 16 Quartets of Ludwig van Beethoven. Leoš Čepický plays a violin from the workshop of violin master Jan B. Špidlen, copy of Guarneri del Gesù from 1741.