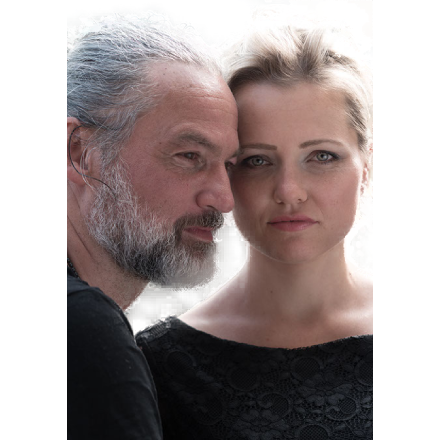 25/11/2020 from 8 pm
Facebook & YouTube live stream
Jiří Bárta, Terezie Fialová
---
Program:
Ludwig van Beethoven

Cello Sonata No. 2 in G minor, Op. 5

Ludwig van Beethoven

Cello Sonata No. 3 in A major, Op. 69
---
Jiří Bárta, violoncello
Terezie Fialová, piano
You can exchange concert ticket for a voucher according to the instructions here. Conditions for refunding the entrance fee according to Act No. 247/2020 Sb. to persons belonging to the endangered group can be found in the same link.
Jiří Bárta
Jiří Bárta, a significant cellist of his generation, studied in Prague, Cologne and Los Angeles. In 1991 he was awarded Europäische Förderpreis für Musik in Dresden and Rosropovich-Hammer prize in Los Angeles. He cooperates with significant Czech and international orchestras such as Czech Philharmonic, Slovak Philharmonic, Royal Philharmonic Orchestra London, Royal Scottish National Orchestra, Royal Liverpool Philharmonic, Berliner Symphoniker and with conductors such as Jiří Bělohlávek, Charles Dutoit, Libor Pešek, Gennadij Rožděstvenskij, Maxim Šostakovič. In 2008, he co-established the International festival of chamber music in Kutná Hora. He also worked as a curator of Dvořák's Prague festival. Jiří Bárta currently plays violoncello built by Dietmar Rexhausen in 2012. Since 2013 he is a member of Eben Trio. In his career, he has recorded a large number of CDs.
Terezie Fialová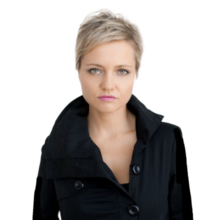 TEREZIE FIALOVÁ is an outstanding young Czech pianist. She is a sought-after chamber music partner to many leading soloists. Already, at the age of twelve, she made her debut with an orchestra and at the same time until the age of twenty she had also been playing the violin, establishing an international career. She graduated in piano performance at the Prague Academy of Performing Arts (Ivan Klánský) and in chamber music at the Hochschule für Musik und Theater Hamburg (Niklas Schmidt).
Terezie Fialová was awarded at international competitions in Italy, Netherlands and Russia. She has attended master classes led by Menahem Pressler, Ferenc Radosz, Joseph Kalichstein, Valentin Erben, Markus Tomas, Emanuel Ax and others. She has performed at international festivals in the Czech Republic and abroad (Prague Spring Festival, International Dvořák Festival in  Prague, Janacek Festival, Smetana Festival in Litomyšl, Lipa Musica, International Festival Český Krumlov, International Festival Kutná hora, Meclenburg – Vorpommen, Sarajevo Winter, Septembre Musical Vevey, Konvergencie Bratislava, Bach Before&After Istanbul, Les Flaneries de Musicales Reims, Arte sacro Madrid and many others). At the Prague Spring Festival 2019, she performed with the Prague Symphony Orchestra and conductor Pietari Inkinen extremely challenging Peter Eben´s Piano Concerto. In 2019, she also debuted as a member of the Eben Trio performing Concerto for Piano Trio and Orchestra "L'Isolla della Cittá" by the Danish composer Bent Sørensen.  She is a member of Eben Trio formed together with the violinist Roman Patočka and the cellist Jiří Bárta. The ensemble is the recipient of the Czech Chamber Music Society Award and won the international chamber ensemble competition Lyceum Club International de Suisse Music Competition in Lausanne. Together they have performed on major stages such as the Auditorium de Louvre in Paris, the Gasteig in Munich, the Laeszhalle in Hamburg, the Kennedy Center in Washington, the National Hall of Performing Arts in Beijing and the Oriental Arts Center in Shanghai. As the only Czech pianist, Terezie participated in the prestigious Verbier Festival Academy 2013 in Switzerland where was invited again in 2017. Her successful debut at the international Newport Music Festival, USA, was praised by critics as "stunning performance and very bright future". She participated in recording of three CDs while the album dedicated to the composer Petr Eben was awarded "Recording of the Months" and "IRR Outstanding" on a British music website. It premiered the piano quartet of the English composer Edward Nesbit and the composition for violoncello and piano "Smutek utek". Terezie is one of the Yamaha Artists for the Czech Republic.