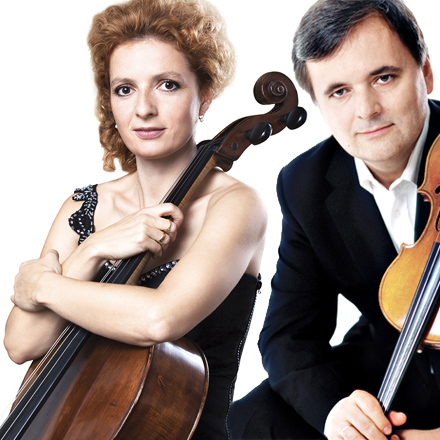 7/11/2018 from 7:30 pm
Concert Hall of Sts. Simon & Jude
Alžběta Vlčková
---
Program:
Antonio Vivaldi

Sinfonia for Strings in G major

Antonio Vivaldi

Concerto G major for Cello and for violoncello and Strings, RV 413

Fritz Kreisler

Concerto C major for Violin and Strings in style of A. Vivaldi

Franz Schubert

Rondo in A major for Violin and Strings

Franz Schubert

Sonata in A major Arpeggione for Violoncello and Strings
---
Alžběta Vlčková, violoncello
Leoš Čepický, violin, concertmaster
Alžběta Vlčková
Alžběta Vlčková graduated at Prague Conservatory (under the supervision of professor Josef Páleníček) and during her studies at Music Faculty of the Academy of Music Arts she was in a class of an associate professor Mr Miroslav Petráš. In 1992 she was a finalist of the International cello competition called "Beethoven's Hradec". She placed second at the International competition of Bohuslav Martinů in Semmering in Austria. She participated in many courses under the supervision of for example: A. May, Z. Nels, St. Apolín, T. Kühne and she had a six-month internship at the Conservatory in Paris, in a class of professor Roland Pidoux. She usually performs as a soloist with a company of prominent symphonical and chamber orchestras. In 2009-2014 she was a leader of a violoncello ensemble at Talich chamber philharmony. Nowadays, she is a member of the Prague Chamber Orchestra. She is actively dedicated to the chamber music (piono trio ArteMiss). She also works as a teacher at the University of New York in Prague.
Leoš Čepický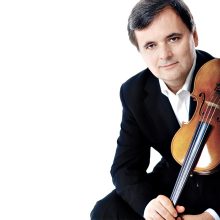 He graduated at the Conservatorium in Pardubice and at the Academy of Music Arts in Prague. He won many international competitions, e.g. in Zagreb (Croatia) and in Gorizia (Italy). He frequently gives solo recitals as well as concerts with orchestras, both in the Czech Republic and also abroad. To celebrate the 250th anniversary of J. S. Bach's death in 2000 he performed a series of concerts of all Bach's Sonatas and Partitas for violin solo at the Smetana's Festival in Litomyšl. In 2002 he made a Multisonic solo CD recording of Bach's Sonatas and Partitas. Since 2007 he works as a professor of violin at the Academy of Music Arts in Prague and in September 2010 he was appointed as a head of a string department of the Academy of Music in Prague. During his studies at AMU he became the first violinist of the Wihan Quartet and he still remains a member of this quartet. As a member of the Wihan Quartet he won the Prague Spring Award in 1988 and also the International Competition of the String Quartets in London in 1991. In 2008 – 2009 the Wihan Quartet performed all 16 Quartets of Ludwig van Beethoven. Leoš Čepický plays a violin from the workshop of violin master Jan B. Špidlen, copy of Guarneri del Gesù from 1741.