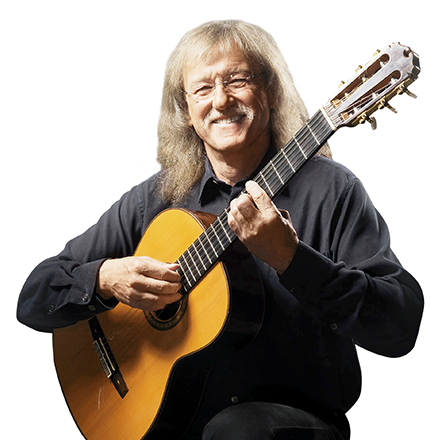 7/3/2023 from 19:30
Prague Conservatoire Concert Hall
Concert for Prader-Willi Syndrome Association – Lubomír Brabec
---
Program:
Henry Purcell

Chacony in g minor

Luboš Fišer

Pastorale per Giuseppe Tartini

Luboš Fišer

Sonata per Leonardo

Antonio Vivaldi

Sinfonia in C

Antonio Vivaldi

Concerto in D

Gustav Holst

St. Paul´s Suite
---
Lubomír Brabec, quitar, Czechia
Patrik Sedlář, deputy concertmaster
Lubomír Brabec
Guitarist Lubomír Brabec is undoubtedly one of today's top Czech performers. An important point in his career represents a year 1974 when he succeeded in the International guitar competition in Paris. In 1980 he received a scholarship by the British Government and continued in his studies at Royal Academy of Music and in world-renowned Early Music Centre. Lubomír Brabec has his own style and a varied repertoire. Frequently, he appears as a guest in a various TV shows and in radio studios. He cooperates with a number of prestigious orchestras, singers and soloist all around the world. He has also captivated a wide audience with his departures into the world of popular and jazz music. Nevertheless, the apex and cornerstone of his activities has always been a classical music. He is also famous for his unconventional traveling and sport activities. In 1997 he became the first musician in the world to perform a concert in Antarctica.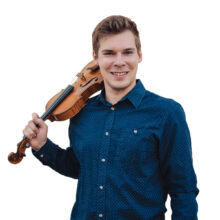 Patrik Sedlář
Patrik Sedlář studied violin at the P. J. Vejvanovského Conservatory in the class of Prof. Jaroslav Krátký between 2009-2015. He regularly participates in violin competitions – in 2011, at the Josef Muzika International Competition in Nová Paka he received an honorable mention and a year later the 3rd prize. In 2018, he received an honorable mention at the Bohuslav Martinů competition in Prague. Since 2011 he has regularly attended Master Classes of Prof. Bohuslav Matoušek in whose class he studied at the Academy of Performing Arts in Prague. In 2013 and 2015, he received a scholarship of the Czech Music Fund Foundation for the Support of Czech Modern Music. In September 2015, he performed as soloist with Moravian Philharmonic at Kroměříž Music Summer festival. In 2018-2019, he completed one-year of study at Universität für Musik und darstellende Kunst Wien with the concertmaster of Wiener Symphoniker Jan Pospíchal. He is a member of the Errai piano trio, which regularly performs in the Czech Republic, Germany and Turkey. In 2018, trio won 2nd place at the Bohuslav Martinů competition in Prague, and in 2019 they performed solo with the North Bohemian Philharmonic in Teplice.