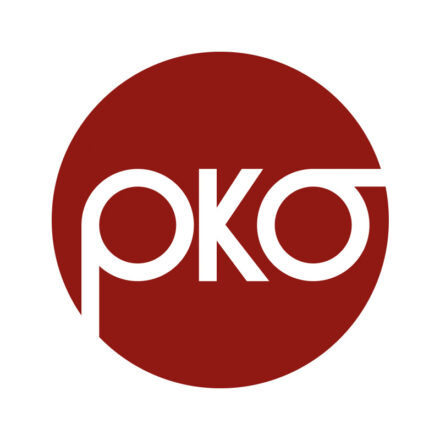 21/2/2023 from 19:30
Fanta´s Hall, Central station
Concert PKO
---
Anna Paulová, clarinet
Patrik Sedlář, deputy concertmaster
Invite only
Anna Paulová
Anna Paulová has won numerous prizes from an early age. Her greatest success has been 2nd prize at the Prague Spring International Music Festival in May 2015 with a number of special awards, including the Bohuslav Martinů Foundation prize, Gideon Klein Foundation prize, Czech Centres prize and Mercedes Benz prize for the most successful Czech participant of the competition and 1st prize at the Bohuslav Martinů Foundation Interpretation Competition 2016 with special prize of the Artist's Life Foundation for the best participant of the competition. 
As a soloist, Anna Paulová has performed with the Czech Philharmonic, PKF- Prague Philharmonia, Talich Philharmonia Prague, Bohuslav Martinů Philharmonic Orchestra Zlín, Czech Chamber Philharmonic Orchestra Pardubice, Nord Czech Philharmonic Teplice, Moravian Philharmonic Orchestra Olomouc, Polish Chamber Philharmonic Orchestra Sopot, Orchestra Sinfonica Città di Grosseto, Inter Camerata Chamber Orchestra Wroclaw, Orquestra Cascais e Oeiras Portugal and Orchestra da Camera di Caserta and the Orchestra Sinfonica di Sanremo. 
Since 2013 she is studying with prof. Jiří Hlaváč and prof. Vlastimil Mareš at Academy of Performing Arts in Prague. At present, she receives lessons with prof. Sabine Meyer and prof. Reiner Wehle at the Musikhochschule Lübeck.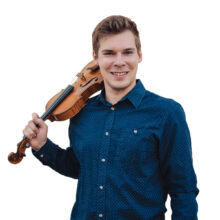 Patrik Sedlář
Patrik Sedlář studied violin at the P. J. Vejvanovského Conservatory in the class of Prof. Jaroslav Krátký between 2009-2015. He regularly participates in violin competitions – in 2011, at the Josef Muzika International Competition in Nová Paka he received an honorable mention and a year later the 3rd prize. In 2018, he received an honorable mention at the Bohuslav Martinů competition in Prague. Since 2011 he has regularly attended Master Classes of Prof. Bohuslav Matoušek in whose class he studied at the Academy of Performing Arts in Prague. In 2013 and 2015, he received a scholarship of the Czech Music Fund Foundation for the Support of Czech Modern Music. In September 2015, he performed as soloist with Moravian Philharmonic at Kroměříž Music Summer festival. In 2018-2019, he completed one-year of study at Universität für Musik und darstellende Kunst Wien with the concertmaster of Wiener Symphoniker Jan Pospíchal. He is a member of the Errai piano trio, which regularly performs in the Czech Republic, Germany and Turkey. In 2018, trio won 2nd place at the Bohuslav Martinů competition in Prague, and in 2019 they performed solo with the North Bohemian Philharmonic in Teplice.